Kesair Ventilation Systems – Better work environment for you
Our durable, ducted extractor hoods, grease traps and grease filters make you work environment that bit easier, healthier, and safer to work in. They are easy to mount, utilise and sanitize.
The extract hoods are made to measure, so you can always get just the size and shape you require. Three different types of grease traps make sure that you get the best possible ventilation performance fitted into your kitchen.
Kitchen Hoods
Kitchen hoods are also known as exhaust hood or range hoods. The purpose of then is to guide the steam towards the extract air channel. Kesair AHP kitchen hoods are collapsible, self-bearing stainless-steel entities, that need no excess scaffolding. They are easy to assemble, utilize and sanitize.
The lower profile works as a grease trap, stopping the grease bleeding from the sides. It also makes the kitchen hood sturdier. The KESAIR grease traps are attached to the lower part of the hood. The hood and grease traps can be used separately, but we recommend mounting them jointly to ensure the best possible performance. Our kitchen hoods are tailor-made to each premises. Note, that the assembly utensils are not included to the shipment.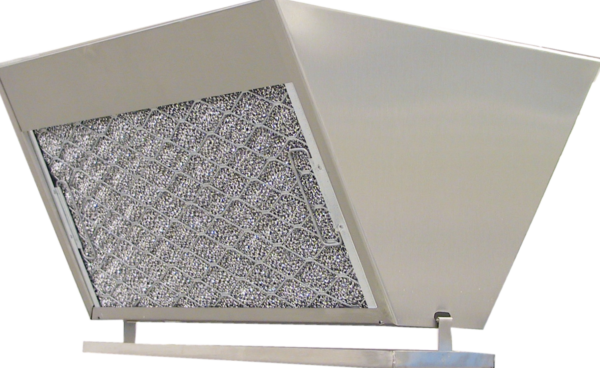 Clean Ducts with Kesair Grease Traps
Kesair grease traps are made from stainless steel. They are easily mounted and detached for cleaning. Grease trap composes of a casing, grease drain and required number of grease filters, defined by the extract air volume.
We manufacture three types of grease traps. This way You can consider the correct grease trap type simultaneously when designing the commercial kitchen layout
ARV | V-shaped, filtering from both sides.

ARA | A-shaped, filtering from front side.

ART | Flat model, filtering from the bottom side.
Flat Model Grease Trap ART
Suitable for small volumes of air.
Suitable for low profile kitchen hoods.
Saves space in the duct.
Maximum air voulme for ART-1 is 250 l/s and ART-2 is 500 l/s.

V-shaped Model ARV with Both-sided Filtration
Effective. Saves space in both sides.
Suitable for ceiling mounting in the centre of room, overlying the cooking island.
Two-sided construction allows double the air volume compared to our other models.
Maximum air voulme for ARV-1 is 500 l/s, ARV-2 is 1000 l/s, and ARV-3 is 1500 l/s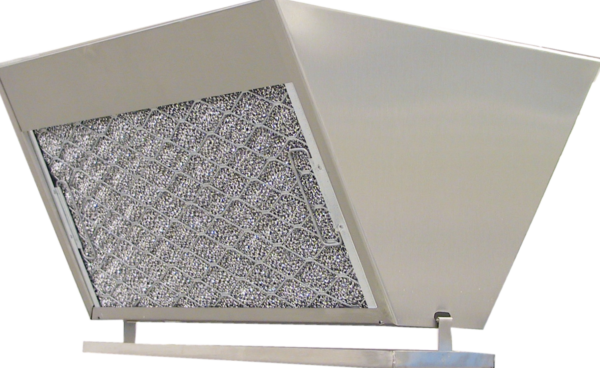 A-shaped, wall-mounted Model ARA
Effective. Saves working space in front.
Wall-mounted, overlying the wall-facing cooking area.
Maximum air voulme for ARA-1 is 250 l/s, ARA-2 is 500 l/s, and ARA-3 is 750 l/s.