Supply and Exhaust Air Handling Units
Supply and Exhaust AHU's – When you want air to move
Our supply and exhaust air units consist of a single supply or an exhaust air channel, suitable for air volumes 0,11–10 m3/s. The assemblies are versatile and adjustable to a variety of circumstance, and always modified to customers needs. We have grouped the units to three separate groups: supply air handling units for small volumes of air, supply air handling units for large volumes of air and supply units with run-around HEX. The exhaust air units follow the same line as the supply AHU's.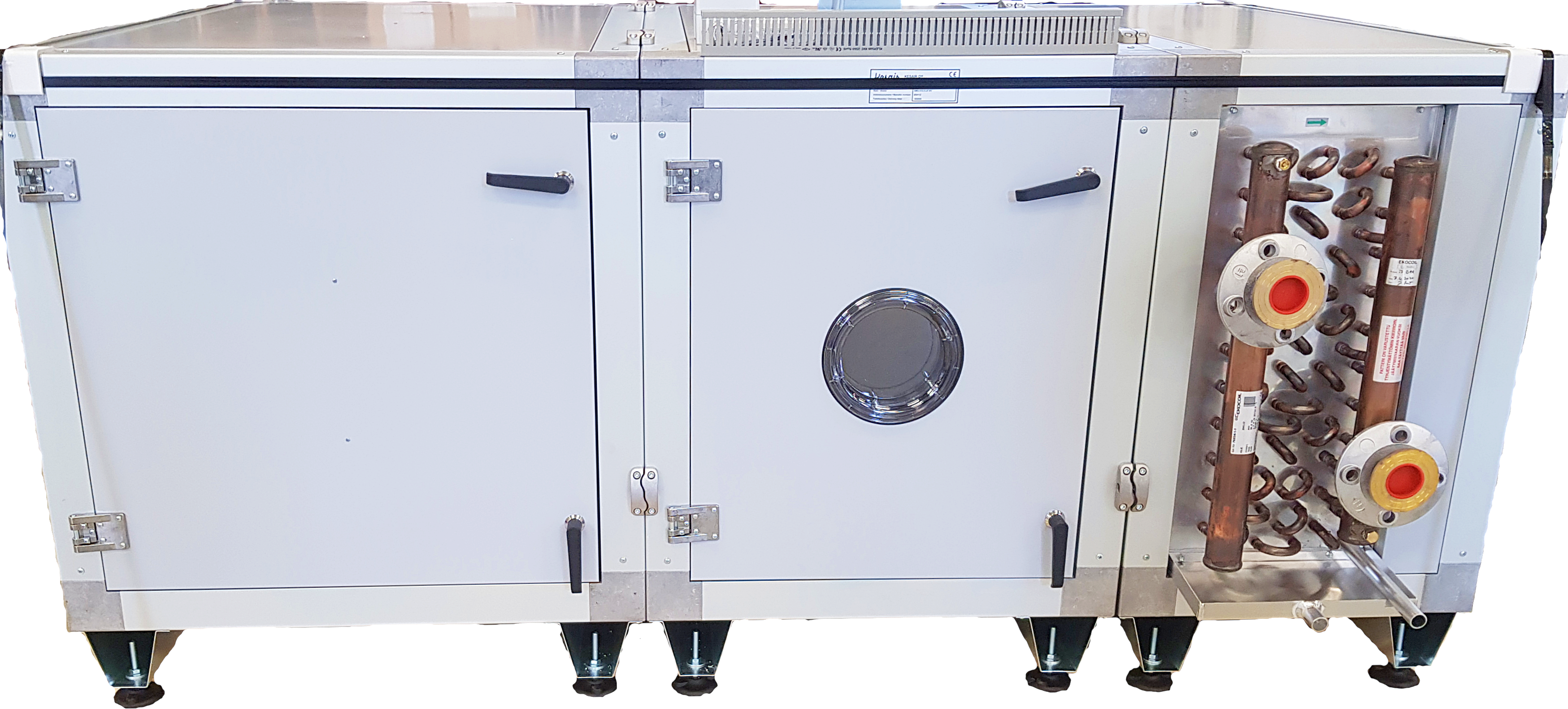 Large Supply Air Handling Units for Air Volumes Between 0,2-10 m³/s
Large air handling units are used mainly in machine rooms, garages, and other technical areas with demanding ventilation requirements. These units are usually floor-mounted eighter as one unit or in separate parts that lock together via ducts to create an entity in the final location. This makes it easier to hump the machine into place.
Supply Air Handling Units with Run Around Heat Recovery System for Air volumes Between 1,2-10 m³/s
Supply air handling units can be combined with exhaust air units and mounted with run around heat recovery system. This way the heat from exhaust air can be re-used in the supply air thus saving on heating costs. The features are the same as are in the basic air handling units.