Supply- and exhaust-air ventilation units
Kesair supply and extract air vents tailor-made for commercial, office, industrial and public buildings.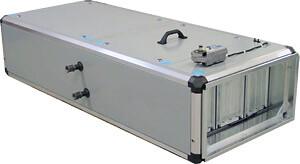 Select a supply-air unit, an exhaust-air unit, or both from our top-notch Kesair devices.
Adaptable to a variety of conditions, each machine is modified and customized to meet customer needs. Units can be delivered in several parts if needed, if the space solutions of the new building or renovation site so require. Vents include the components needed for air filtration and heating, as well as the necessary electrical and automation equipment. The exhaust air machines have the possibility of heat recovery with water-glycol LTO batteries.
READ MORE
Contact us to request more information