Air-handling units
Air in or air out, Kesair will provide you with bespoke air-conditioning units.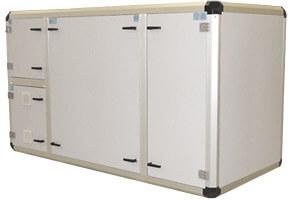 Kesair air-handling units are designed as air-conditioning devices for commercial premises, office facilities, industrial spaces, and other public buildings. In addition, we tailor devices for special sites and in accordance with customer needs. Kesair's modern air-conditioning units utilise the latest technology.
The best and easiest way to select a suitable Kesair air-handling unit is to use the Kesair-mitoitusohjelmaa.
The design software will assist you in designing a suitable air-handling unit and in determining its automatics, along with regulation diagrams and functional descriptions.
The Kesair design software is Web-based, so you always have access to the latest version and there is no need to download software to your computer.
READ MORE
Contact us to request more information